Our mission
Always desired to be the best, innovative and always up to date at everything we do!
NetCraftIndia has been founded a simple philosophy in mind: to provide the best quality and most up to date services with super support to customers at lowest possible cost. With time we have refined our strategy toward our server hardware, software and hosting technologies. Time made us realize that things will never always be same and we should have scope to expand and change our technology to enhance our web hosting services. With time we have moved to cloud environment with SSD backed server which supports RAID architecture and in current time the most reliable and scalable platform available.

Our vision is simple: Perfecting the web hosting system with new and better hardware, but maintaining the low cost. We are providing Enterprise standard web services at cost of simple hosting.

Business with Value
A Business with Value: Emphasize on best quality and customer support!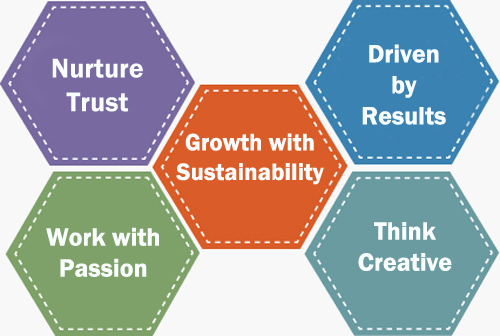 Best Customer Service
The Hosting provider who cares about their customer services?

Our support department is staffed with experienced hosting professionals who are passionate about the technology they work with. Not only can you expect a rapid response to any support inquiry you submit, you can also rest assured the answer you receive will be accurate. NetCraftIndia customer support representatives work in a collaborative environment where they are encouraged to work together to solve challenging, hosting related issues.
We're a company that embraces individuality. You can expect polite service whenever you communicate with our company, but don't be surprised if you notice a little personality in there too.

World Class Hardware
Your website at latest Data Center Technologies

Hosted with us at best data center with best hardware configuration for better performance and speed. We have upgraded all of our server with SSD and with an uplink capacity of 1000 Mbps. In order to provide you better uptime, speed, connectivity and easy to use control panel that you will need to have online success, we maintain a start of the art hosting fascility.

All of our shared hosting accounts are hosted at Cloud Hosting Environment which is scalable and will increase resources to faster load and low response time. We maintain a low account concentration and always have extra spare resources to server you better.

Security is one of important feature and our strength as well, since the start of our services we maintained high security and redundancy that you always expect from us.

Different Approach
Contents of the Align tab
Great Discounts / Offers
Contents of the Align tab
No Hidden Fees
Contents of the Align tab
Money Back Gurantee
Contents of the Align tab