Start your Hosting Business - Make money with feature rich Reseller Hosting with WHM, cPanel & WHMCS.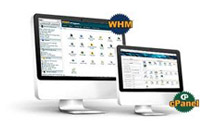 Starting at Rs. 249* /mo
VPS with SSD based cloud technology to get you best services with dedicated resources and functionality.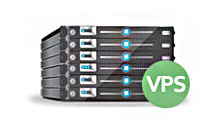 Starting from Rs. 1999 / Mo
Classic Shared Hosting with SSD & Cloud Environment to get you 99.95 % Uptime with fast loading website.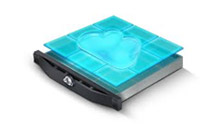 Start from Rs. 99.95 / Mo
Tools & Technology that made us Better Web Hosting Company!!
Our unique hosting solution and expertise guarantee superior Experience.
cPanel the #1 web hosting control panel

We are using cPanel as hosting control panel which will give you access to hundreds of tools at a mouse click to create, manage and edit your website. It's been the #1 choice and widely used software so you will get best support and very easy to use.

Lightning Fast SSD cloud servers

We prefer to be advance at hardware level, so we mostly have all of our servers at cloud based SSD server, which is 150 times faster than usual HDD servers. Being at cloud make us assure better uptime, faster speed and with instant failover "more reliability".

Load Balancer for Higher Availability

The whole infrastructure is cloud based which includes load balancing and redundancy features that improve server performance and uptime. We are at a Cisco based public network which offers 100 Gbps capacity with 10 Gbps capacity between layers.

Servers optimized for WordPress, Joomla...

Where more than 50 % websites are using web scripts like WordPress, Joomla, Drupal, Magento, PHPbb etc, our web servers are specially optimized to server you better hosting experience for these scripts. Our servers are incredibly fast & reliable.

99.9 % Uptime Guarantee

Being at cloud environment where hosting is scalable and we can increase and add hardware without taking it offline, enables us to guarantee you 99.9 % uptime. We had placed our servers at Datacenters with 100 % network SLA with 30 min hardware replacement guarantee.

Creative Staff, Creative Problem Solving

We always hire the best, most experienced, dedicated, object oriented and more importantly most creative talents. Being in a industry where most clients are creativity experts, designers and developers, made us hire the best creative staffs.

90 Days Money Back Guarantee

Most clients are Happy with our hosting service, yet if you have any doubt or hesitation, we offer money back guarantee within first 90 Days. All though you can try our 30 Days Free Trail option as well.

Quick & Friendly Expert Support, 24x7

We provide 24 hrs a day and all 365 day hosting support with all of our plans. We are based in India and will understand the needs of Indian clients effectively. For General queries you can call us @ +91-9899739967
Web Hosting Company You Can Trust
NetCraftIndia has been serving the web community since 2008!
We are providing Web Hosting, Domain Registration, Reseller Hosting, VPS hosting services since it's incorporation in 2008. Our dedicated team always want to provide better hosting services with low cost hosting packages and also maintains 99.9 % up time with fast & reliable server.
Learn More About Us