How to register your own domain name?
---
With every passing year it is becoming more and more significant to have a online presence, not for only businesses or organizations but also for professionals like lawyers, doctors, writers etc. For your online presence you need domain name, website design and web hosting.

Domain name is the first and most important aspect of your online presence, so it better to have it registered as soon as possible. You can have a domain name without having your website or web hosting, just to secure your brand name or tread name etc. With a domain name you can then have website and professional email ids with the help of a web hosting company.
You can get a website without a domain name, as now days there are many services which are providing sub-domain websites like WordPress, Google Page etc. But it makes more sense to have your own domain name and website. First of all you should know the answer of "What is a domain name?"
Getting a domain name or registering a website name involves a registrar organization, who can register your desired domain name at a registry which is accredited by ICANN. For an example, if you choose to book yourdomainname.com you have to go to a register and pay the registration fee which should be around $10-$12 for a .com website name. You should remember that you need to renew it every year, you can register it for 10 years but not for forever.
While registering a domain name, you will have a lot of organization or companies to choose from. You should search around to get the best domain registration service provider. But almost with all of them the process remains almost same, which I tried to show you with few images.
Step 1: First of all you need to confirm if the domain name you desire is available to register and not been already booked by someone else. For this you can search name availability with Net Craft India. Be careful while choosing the best domain name for your website, as it will be top level keyword and also the center of attraction as your brand name as well.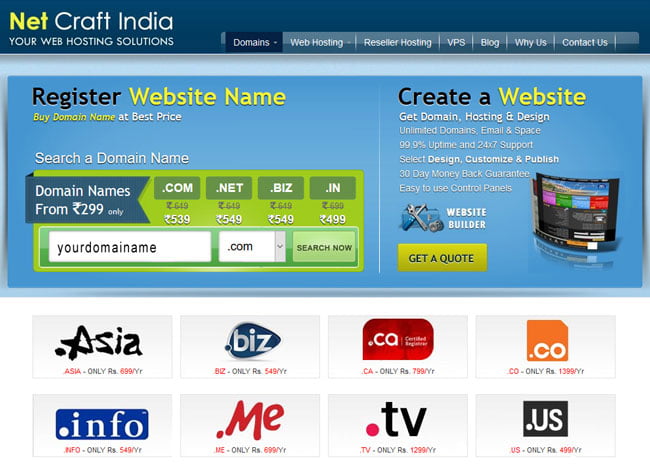 Step 2: If your desire name is available, than you can go further to register the domain on your name. You can choose from other domain extensions as well, after selection the domain name you have to choose the period of time you want the domain registered for, which is minimum of 1 Year and maximum of 10 Years. It is not easy to get a good domain as millions of domains are already registered, you should get a little creative and also search for multiple domain extensions.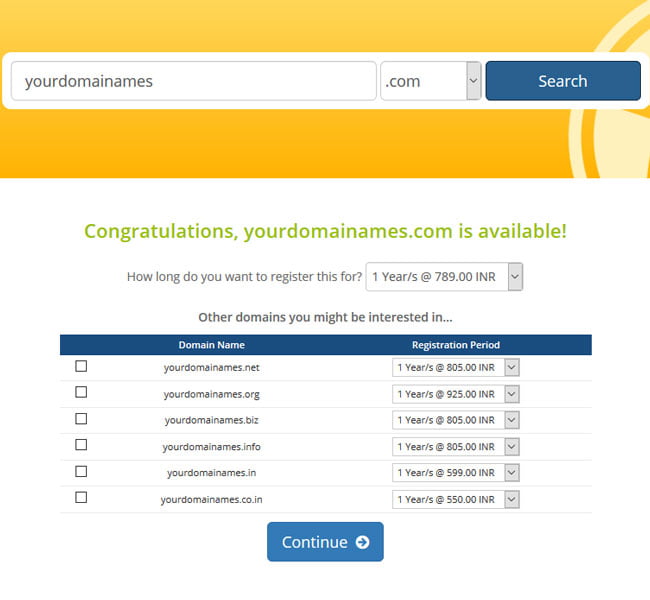 Note: For India .in and .co.in is more suitable domain name and you can get this free with web hosting services at Net Craft India.
Step 3: After finalizing domain name and the period of time you want to book it, you just need to pay the registrar to complete the registration, you also need to feel the form as it needs to be registered under a valid owner name, email id, contact no and address. Once you pay, the registrar will register it on your provided details, so please be careful with the data you filled for registering it.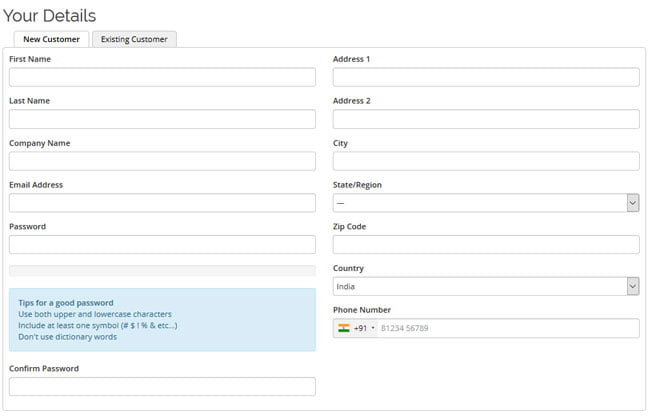 You can consider us for Domain Name Registration service, if you book website hosting you will get one FREE!